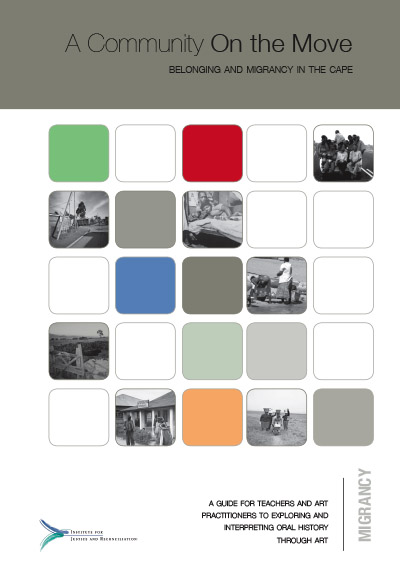 Pages: 118
Dimensions: 168,8mm x 230,8mm
Date of publication: 2008
ISBN: 978-1-920219-04-8
A Community On the Move: Belonging and Migrancy in the Cape
Summary
The Institute for Justice and Reconciliation contributes to the building of fair, democratic and inclusive societies in Africa before, during and after political transition.
It seeks to advance dialogue and social transformation. Through research, analysis, community intervention, spirited public debate and grassroots encounters, the Institute's work aims to create a climate in which people in divided societies are willing to build a common, integrated nation.
The Lwandle Migrant Labour Museum's mission is to commemorate the Migrant Labour System and the history of hostel life in South Africa, and to create an historical and cultural research centre for all levels of academic and social realms. The museum aims at alleviating social illiteracy and unemployment amongst township residents, particularly the youth, and to trigger a consciousness about the past.